Bestell Solution Pte Ltd, a locally owned company founded in 2002 at Singapore. Since then, we have been focusing very much in the vision automation and robotic solutions. For over the years, we have developed and integrated vision applications successfully in various manufacturing sectors: covering from Tobacco, Medical, Electronics, HDD, Semiconductors, Food & Drinks and Packaging in Asia Pacific countries, namely Thailand, Malaysia, Singapore and Indonesia.
We are the main authorized distributor and Integrator for the world leading vision brand of Teledyne DALSA. We offer wide range of products, from BOA smart cameras, GENIE high speed cameras, to GEVA multi-camera Controllers and LINEA line scan vision systems.
We equip with choices of vision software. Inspect Express for novice and entry to mid-level, means for fast and easy deploy applications. For complex applications, we have the flexible deployment of Sherlock vision software and rich features of HMI for advanced users.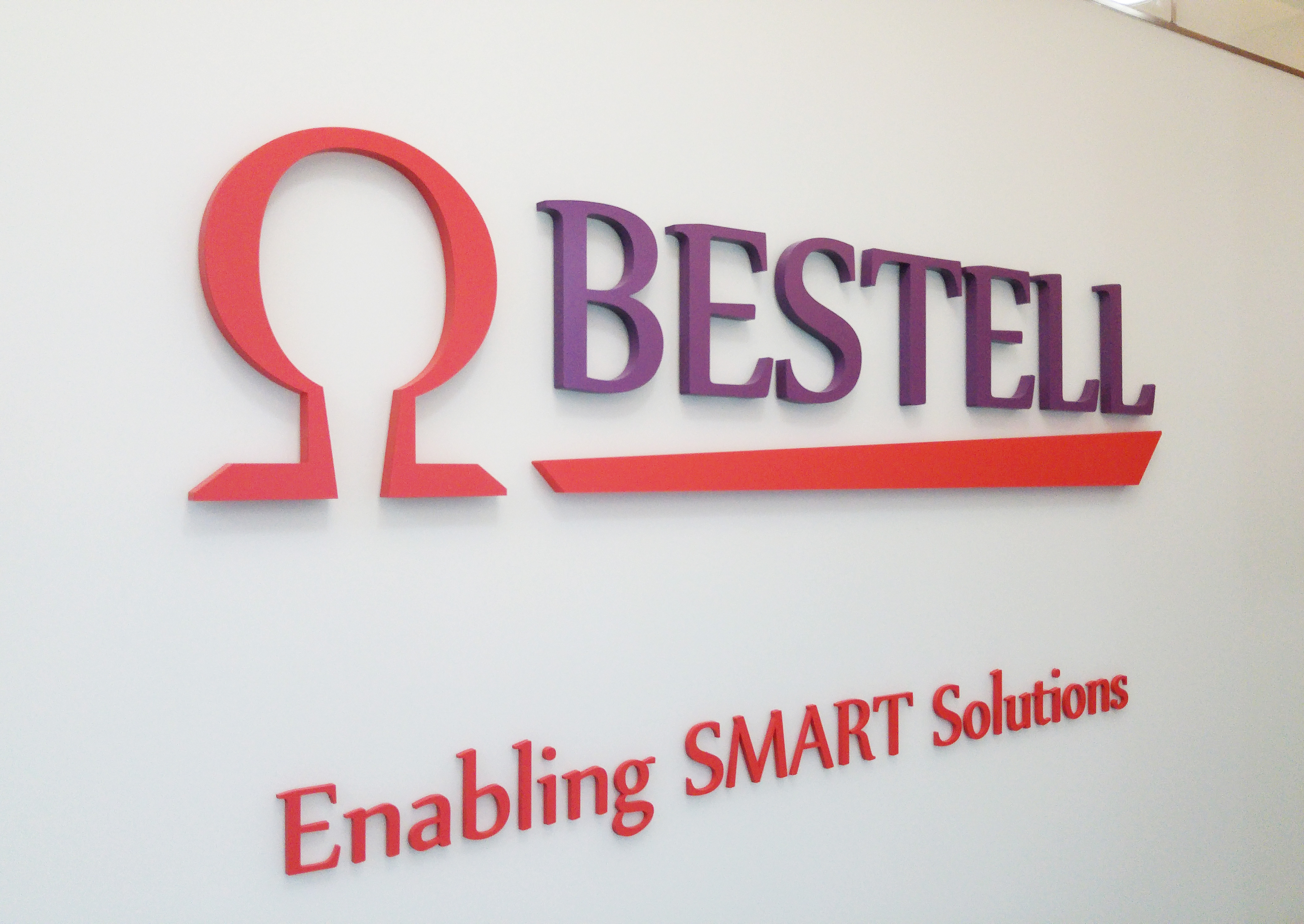 We are experienced, and specialize in the 5 major vision solutions:
Vision Guided Robotic System:
We specialize in automated assembly process by using Smart camera or multi-camera vision with 6-axis robotics system to orientate and assemble two parts in accurate position.
Scratches, Dented and Chip-off Detection:
We have customized optics and vision algorithms targeting effectively on shinning surface defects and pills chip-off inspection.
Line Scan for Large Area and High Accuracy Applications:
We apply Teledyne DALSA's line scan sensor technology for good sensitivity boosting and increase the line rates for today's demanding requirement
High Speed Detect and Reject System:
We are capable to provide high speed checking and rejecting solutions up to 10,000 parts per minute for measurement, alignment and flaws detection for fixed orientated products.
1D/2D codes and Character Readers:
We provide robust identification tools that can handle the wide variation in print appearance and part position. Our tools also provide grading of printed 2D matrix codes to detect and correct the deteriorating print quality.
Apart from this, we support OEM markets in terms of industrial and life science cameras. OEM customers can leverage the success of PixeLINK®'s line of high-performance digital cameras by integrating proven, reliable industrial cameras into their applications. PixeLINK®'s camera technology is highly used in life science applications such as medical imaging applications, Biometric Security and Microscopy applications.
For precise height or width measurement & profiling, we offer Acuity laser measurement sensors in 3 main categories: Short range, Long range and 2D scanning for many industrial applications.
Over the years, we have applied ongoing technologies successfully, and we have seen ourselves growing productively with our customers.
For now to future, we will continue to explore and acquire new technologies, equip ourselves to create better solutions to overcome new challenges, improve quality control and productivity for customers.