VISION CAMERA
A smart camera are an all-encompassing unit that combines computational processing and image capturing capabilities. Built for easy deployment and to work within all kinds of conditions, the smart camera is a cost effective solution for your manufacturing operations.
SINGLE POINT INSPECTION
BOA is a highly integrated vision system in a compact "smart" camera format engineered specifically for factory floor automation. With application software embedded, BOA offers new and experienced users alike, an easy-to-deploy, cost-effective vision solution for single point industrial inspections.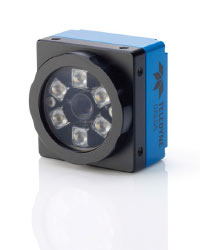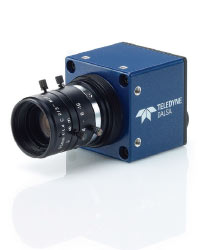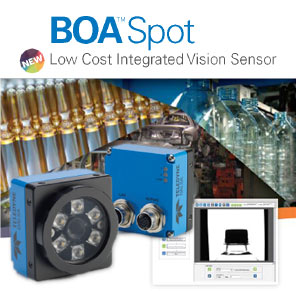 Low cost high value model:
Slim line form factor
0.3MP & 1.3MP CMOS Mono global shutter
0.3MP CMOS Color global shutter
Choice of M12 or C-mount lens
Integrated lights for M12 version
Easy-to–use GUI
Embedded vision tools  for matching, counting, feature finding & measuring applications
Built-in  communication protocols:
– RS232, Ethernet/IP & PROFINET
FTP image transfers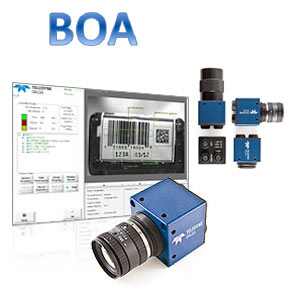 Low to Mid  range model: Mono  and Colour  options:
Small form factor: 44x44x44 mm
IP67 housing
M4 mounting holes on each surface
0.3MP to 2MP CCD global shutter
C-mount lens
3 engines: FPGA, DSP & CPU
3 Choices of Speed Performance
BOA (720Mhz), BOA50  (1Ghz)& BOA200 (1.2Ghz Dual Core)
Built-in  vision  software
I/O expansion  available: 8 in 8 out
Communication Ethernet , RS232 , Profinet & Modbus
Direct Access PLC data memory  ( Selectable PLC)
High resolution global shutter CMOS sensor (Mono):
3 resolution models –2MP, 3MP and 5MP
Dual core 1.5 GHz processor
Compact design & IP67 included internal lights,
Relatively large size physical pixel: 5um
Good mounting options: all front, back & side
Space saving of  the cable outlets
Gigabit Ethernet for fast transmission,
More built-in I/O: 3 programmable inputs and 3 programmable outputs
Standard Communication protocols:  EthernetIP, Modbus, Profinet, RS232 & interacting with 3rd party PLCs
Built-in collimator and integrated light for 2MP
Built-in Inspect Express software with extensive vision tools
If you have any queries regarding our smart cameras or our smart vision technology, feel free to contact Bestell Solutions – vision systems expert at +65 6547 4162.