Short Range Sensors (From 0.070 to 1270mm)
AR200 LASER MEASUREMENT SENSOR
AR500 LASER POSITION SENSOR
AR700 LASER MEASUREMENT SENSOR
CCS INITIAL CONFOCAL SENSOR
CCS PRIMA CONFOCAL DISPLACEMENT SENSOR
AR200 Laser Measurement Sensor
The AR200 laser distance measurement sensor is Acuity's most compact product to employ a CMOS detector. Four metric models satisfy precision measuring requirements from 6 mm to 100 mm with up to 12 micron accuracy.
All models are standard with Analog, Limit Switch and Serial outputs. The AR200 sensor is the only sensor of its kind to feature push-button selection of these output signals. Additionally, these laser sensors can be programmed using serial commands through a PC computer.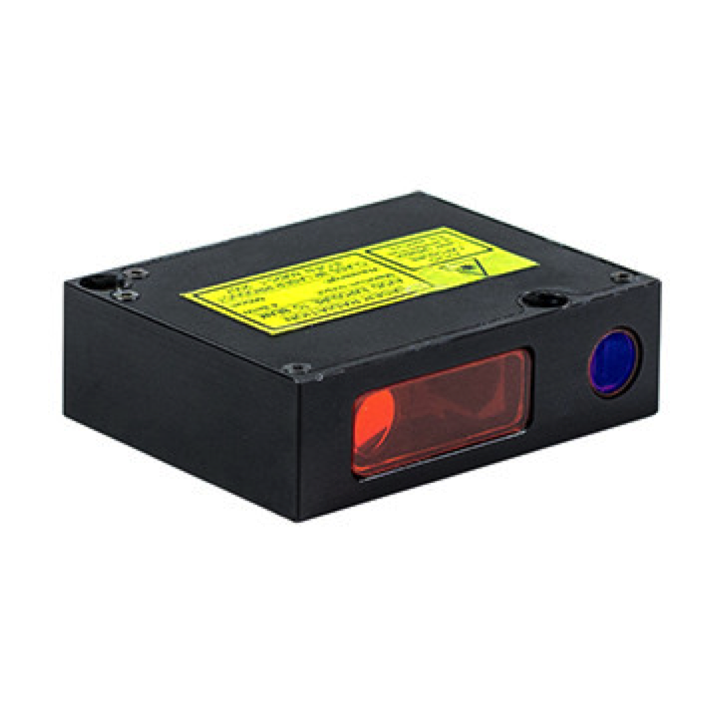 AR500 Laser Position Sensor
The AccuRange 500 Laser Position Sensors are fast and accurate measurement devices for integrated industrial measurement systems. Available up to ranges of 1000 mm, all models use a compact enclosure. These sensors are available with optional BLUE laser diodes.
The AR500 is similar in size to the AR200, but has longer ranges, up to 1000 mm.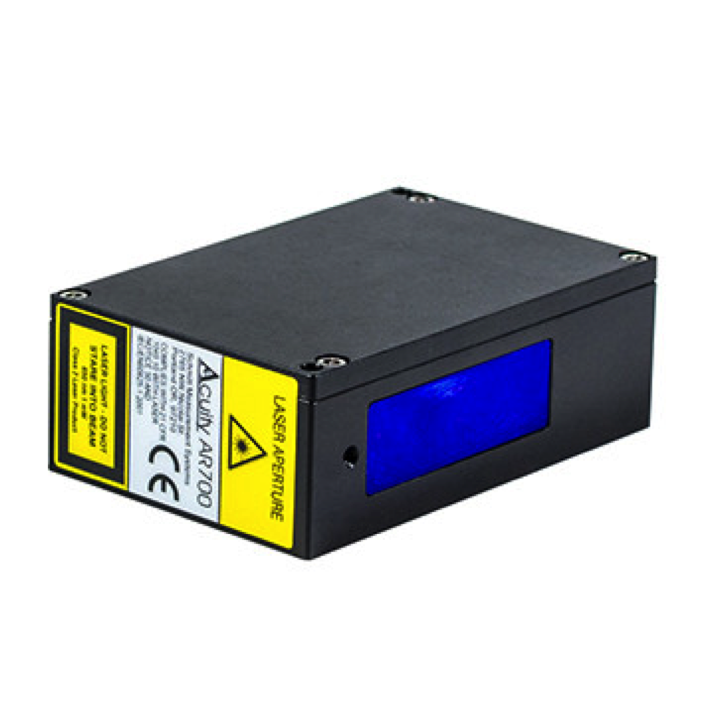 AR700 Laser Displacement Sensor
The AR700 laser displacement sensor is Acuity's newest, high-resolution laser distance measurement sensor.
Models vary in measuring range and can achieve resolutions better than 0.2 micron. Increased sampling speeds to 9.4 Khz satisfy the requirements of the road profiling industry.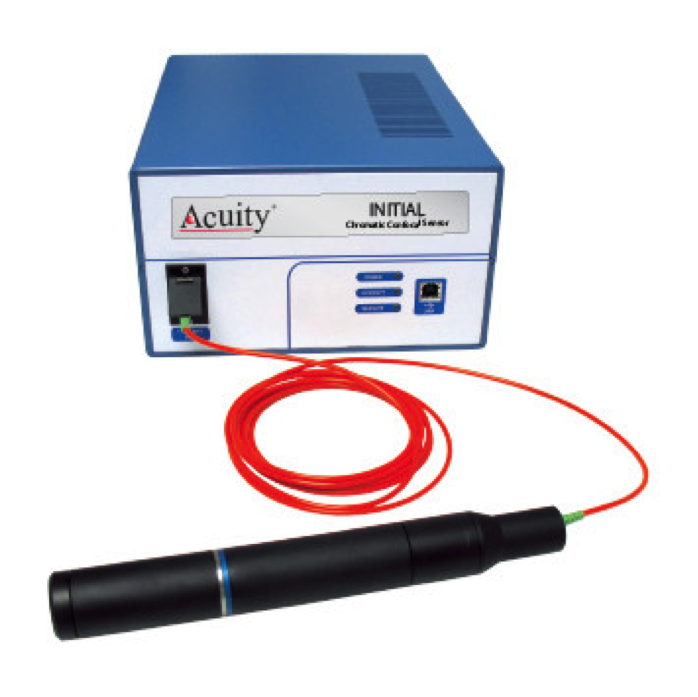 CCS Initial Confocal Sensor
The CCS Initial confocal sensors are extremely precise point sensors for measuring displacement and thickness (0.4 to 12 mm).
Each system includes a controller unit, a fiber optic cable, an optical measuring probe and all necessary cables and software.
The CCS Initial confocal sensors measure distance and topography of varied targets, including silicon, polished metals, glass, contoured lenses, polymers, semiconductor masks and natural materials.
The technology in these confocal sensors support nanometer-scale measurement resolutions.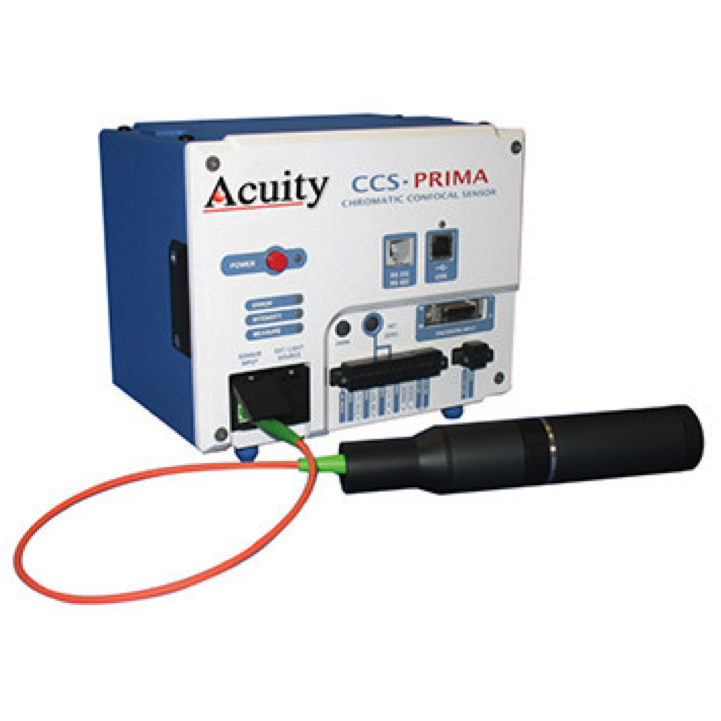 CCS Prima Confocal Displacement Sensor
The AccuRange™ CCS Prima white light confocal displacement sensoris the most precise measurement system from Acuity. Using a novel optical principle of measuring the reflected light's component wavelengths, these confocal displacement sensorsmeasure distance and position to within tens of nanometers. These compact probes can measure to opaque, shiny or even transparent surfaces.
The Chromatic-Confocal Sensors (CCS) are offered in a variety of measurement ranges and standoff distances, each with corresponding resolutions. The shortest-range models resolve to 5 nanometers of height change!